1 Pick up your favorite item
2 Upload your idea photo.
3 If you have no ideas, don't worry, please click 'Need Image Ideas'
it will redirect you to Google images, you can choose photos here!
4 Now you can start to create your own item !  
5 Use tools to help to make up your own design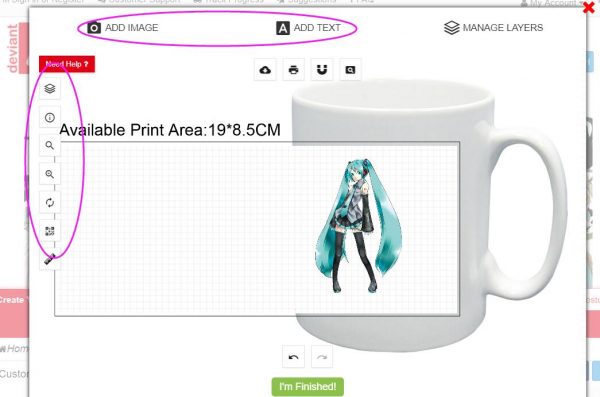 6 If your design is ready, you can upload it directly.
then choose quantity & click "Buy it now"
it goes to the shopping cart
The following steps are the same as normal ordering steps; you can clickhttps://www.deviantanime.com/blog/how-to-order/for your reference. n_n