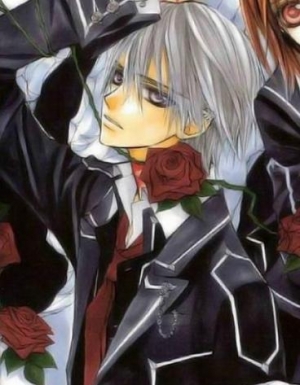 Constellation:
tender,rational,endurance,conscientious,courageous,rational,reliable
Character:
Hair Color: Gray
Eye Color: Light Purple
Zero Kiryu is one of the male protagonists of Vampire Knight. Yuki's close friend and the only other Cross Academy Guardian, Zero descends from a noted family of vampire hunters and was trained to be a Vampire Hunter by Toga Yagari. Zero carries an anti-vampire gun named "Bloody Rose," given to him by Kaien Cross. His powers include accelerated healing, vampire detection, ability to withstand pureblood compulsion and most recently the ability to manipulate vines within his body that are an extension of the Bloody Rose.

Source from Wikipeida