Need Commissioning? Talk to us!
Email us
Write a review
Share with your friends
Add to favorite
Video Demonstration
For Serah Farron cosplay from Final Fantasy XIII
The color in the image could look slightly different from the actual product

Including :
shirt, coat, skirt, armband, arm belt
Material :
polyester costume
Processing Time :
7-10 business days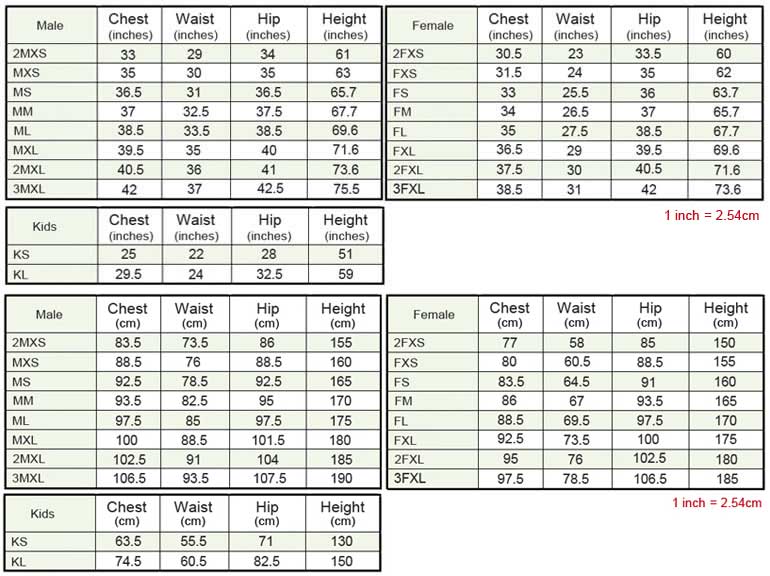 beautiful
Character:
Serah Farron is an 18 year-old human from Cocoon. She is Lightning's younger sister, and in the introduction to the game is turned to crystal after completing her Focus. After their parents died years prior to the start of the game, Claire raised Serah but this caused tensions between them.

Source from Wikipeida
Ordering Information
How to measure?
A: About the measurement, when you choose custom size, you need to measure your exact body size (according to the following picture) instead of the costume size. Our tailors will make the costume fit for you.
Once you make an order, it will take 15–20 working days to customize your costume by professional dressmaker. Complicated dress may need more than 30 days. Some wigs and Customized shoes will take a litter longer, about 4 to 5 weeks. All the accessories can ship immediately. If you need to attend a convention, please make sure you have enough time for preparing.

Our dressmaker will start customizing the dress for you within 2 days after receiving your payment, it's impossible to cancel an order. Please make a careful decision.
Payment:
We accept payments from CCNow, Worldpay and Moneybookers.
CCNow
accepts Visa, MasterCard, American Express, Discover/Novus, Diner's Club, and JCB cards.This includes all card types that are derivatives of those brands. Some examples are: Visa check cards and debit cards, MasterCard "MasterMoney", EuroCard, etc. Paypal is also acceptable in our website.
Moneybookers
mainly accepts payments by credit cards, bank transfers and "pay by Moneybookers" account. For credit card payments, it includes VISA, MasterCard, Amex, Diner's Club and JCB cards. For bank transfer payments, it is available for customers from
European and Asian countries
. For pay by Moneybookers account, customers can send money through moneybookers.com directly. No transaction fees will be charged.
For
WorldPay
, it accepts Visa, MasterCard, Visa Debit and MasterMoney.
Custom & Tax:
Cosplayfu has no control over import charges and does not have responsibility for the package meeting local customs taxes. When ordering from our site, you are considered the importer and must responsible for the import tax or any additional charges. You should contact your local customs office for further information because custom policies are different from country to country. If the package is subsequently returned to us, you will be responsible for the return shipping charges and the transaction fee of the total product purchase. Then the rest of the money will be refunded to you after we get the package back.
Shipping & Handling:
Cosplayfu.com offer free worldwide shipping. Please make sure your shipping address is correct. We often use Standard shipping. Most likely you will get the products within 20-30 business days.
You also can choose other shipping methods to have a fast shipping. But extra fee is needed.
Refund:
We accept 100% refund when the product has quality problems or any unexpected mistakes. However the buyers are requested to send the product back to our office.
Please feel free to contact us by submitting a ticket in our
Support Center
.
MidnightDreamer
07-29 01:17
Oh okay then I see, well Thanks for telling me. (:
CosplayFu (support@cosplayfu.com)

07-29 01:44

Hello MidnightDreamer, thanks for your support. n_n
MidnightDreamer
07-28 19:31
I was wondering how short the skirt is ? (:
CosplayFu (support@cosplayfu.com)

07-28 21:35

Hello MidnightDreamer, different people has different sizes, so we cannot make sure how long it is if you like we can adjust its length. n_n
:) i was wondering that if you guys make serah's cosplay from final fantasy 13-2 thank you
CosplayFu (support@cosplayfu.com)

09-17 18:38

Hello kikilove135, we don't have that costume as of the moment but we accept commission orders; please submit ticket (with reference pictures & request) to our Support Center and let our tailor check if they can make for you and what will be the price. n_n
This is my "cosplay for you Order #040091" This is my CCNow Order Number: 214-88-7249 Do I need to provide more evidence? Cause I can. I have the proof where it was taken OUT of my bank account.
CosplayFu (support@cosplayfu.com)

03-13 20:42

Hello,Steffuh.Thanks for your support to us. Could you please submit your order number to our support center( http://www.cosplayfu.com/support/ ),so that we can check for you?
A little confused. I paid. Why does it say "No Paid" when I clearly have...? I need some confirmation. My con is coming up soon...........
CosplayFu (support@cosplayfu.com)

03-12 21:25

Hello,Steffuh.Thanks for your support to us. Could you please submit your order number to our support center,so that we can check for you?
Amber Longoria
03-01 09:07
Is it possible for you to make the skirt shorter?
CosplayFu (support@cosplayfu.com)

03-01 20:35

Hello,Amber Longoria.Thanks for your support to us.Yes,we can.Please leave your special requirements in the remark when you place order.
Would I be able to order certain pieces of the outfit individually?
CosplayFu (support@cosplayfu.com)

10-31 21:40

Hello,Kyla,thanks for supporting us.Please submit ticket (with product link & requests) to our Support Center at http://www.cosplayfu.com/support/ and let our tailors check if we can make for you.
Uhm, i'm planning on buying this costume, but i don't know what size to get. I measured myself and i was wondering do your sizes run smaller than normal clothes? I was just wondering because with regular clothes i wear a Medium and sometimes a large. But i looked at your size chart and it looks like i'll need an extra large.. so i was just wondering if the size chart is just your own sizes and not like regular clothes
CosplayFu (support@cosplayfu.com)

07-18 22:10

Hello. Yes, the size chart is our own sizes and not like the regular cloths.
theonewingedangelgrl
04-30 00:46
thank you for telling me that. Would the other serah farron cosplay have the arm belt too by any chance? because i'm hoping to buy that cosplay with the arm belt aswell,since the other one i can get custom sized on that one.
CosplayFu (support@cosplayfu.com)

05-02 21:28

Hello. You can buy it in this link.It can be made in custom size but the arm belt is not included. http://www.cosplayfu.com/product/Serah+Cosplay+from+Final+Fantasy+XIII
theonewingedangelgrl
04-29 04:01
I was curious are we able to get a custom size for this cosplay with the brown arm belt with it?
CosplayFu (support@cosplayfu.com)

04-29 04:56

Hello theonewingedangelgrl. I am sorry that we cannot make it for you. As the costumes in this category (costume sale) can not be made in custom size.
hi i ordered this and i was wondering why i don't have a tracking number because it says it's been shipped but there's no tracking number
CosplayFu (support@cosplayfu.com)

04-06 20:50

Hello Yunha, you'd better contact our support center www.cosplayfu.com/support/ to solve this problem.
shella stefanie
10-21 04:57
kalo ukuran baju buat remaja antara umur 15-18 tahun yg mna yha? M/L
CosplayFu (support@cosplayfu.com)

10-21 22:49

Hello,Shella. Thanks for your support. Could you please write in English,so that we can help you.