Need Commissioning? Talk to us!
Email us
Write a review
Add to favorite
for Roxas from Kingdom Hearts
The color in the image could look slightly different from the actual product
Jacket and coat are one piece.

Including :
one piece top, pants, bracer, black finger-cot, white finger-cot
Material :
polyester costume
Processing Time :
7-10 business days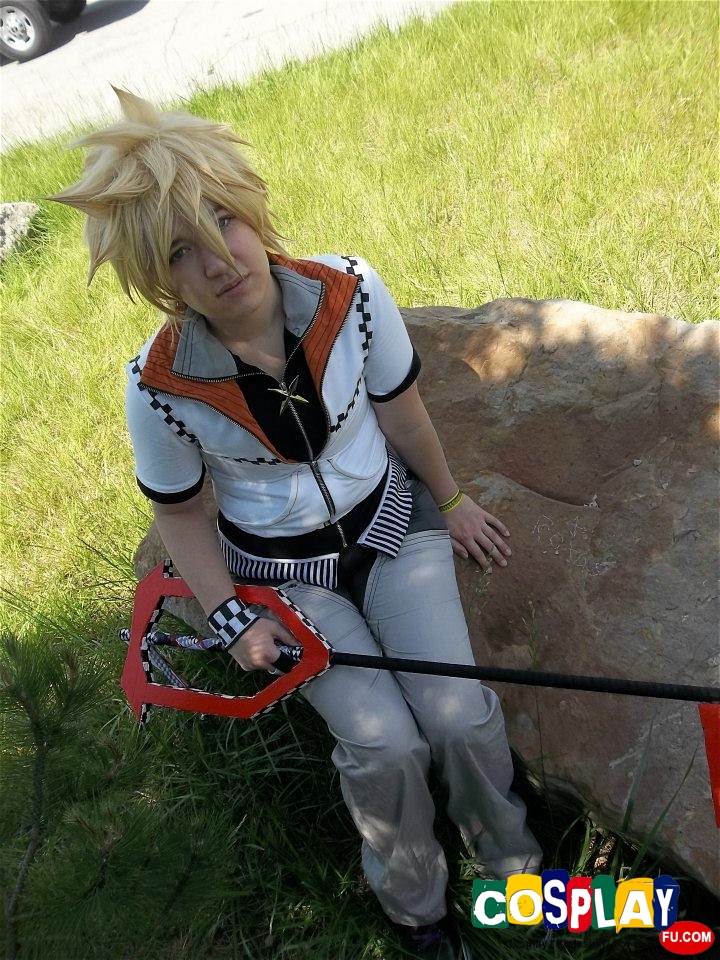 Male
Chest
(inches)
Waist
(inches)
Hip
(inches)
Height
(inches)
2MXS
33
29
34
61
MXS
35
30
35
63
MS
36.5
31
36.5
65.7
MM
37
32.5
37.5
67.5
ML
38.5
33.5
38.5
69.6
MXL
39.5
35
40
71.6
2MXL
40.5
36
41
73.6
3MXL
42
37
42.5
75.5
Female
Chest
(inches)
Waist
(inches)
Hip
(inches)
Height
(inches)
2FXS
30.5
23
33.5
60
FXS
31.5
24
35
62
FS
33
25.5
36
63.7
FM
34
26.5
37
65.7
FL
35
27.5
38.5
67.7
FXL
36.5
29
39.5
69.6
2FXL
37.5
30
40.5
71.6
3FXL
38.5
31
42
73.6
Kids
Chest
(inches)
Waist
(inches)
Hip
(inches)
Height
(inches)
KS
25
22
28
51
KL
29.5
24
32.5
59
Male
Chest
(cm)
Waist
(cm)
Hip
(cm)
Height
(cm)
2MXS
83.5
73.5
86
155
MXS
88.5
76
88.5
160
MS
92.5
78.5
92.5
165
MM
93.5
82.5
95
170
ML
97.5
85
97.5
175
MXL
100
88.5
101.5
180
2MXL
102.5
91
104
185
3MXL
106.5
93.5
107.5
190
Female
Chest
(cm)
Waist
(cm)
Hip
(cm)
Height
(cm)
2FXS
77
58
85
150
FXS
80
60.5
88.5
155
FS
83.5
64.5
91
160
FM
86
67
93.5
165
FL
88.5
69.5
97.5
170
FXL
92.5
73.5
100
175
2FXL
95
76
102.5
180
3FXL
97.5
78.5
106.5
185
Kids
Chest
(cm)
Waist
(cm)
Hip
(cm)
Height
(cm)
KS
63.5
55.5
71
130
KL
74.5
60.5
82.5
150
playable
Character:
He was first featured in the secret trailer "Another Side, Another Story" while wearing the Organization's cloak, though he was unnamed and his face was hidden under a hood. He is also seen at the end of "Reverse/Rebirth" in Kingdom Hearts: Chain of Memories and is playable in the beginning portion of Kingdom Hearts II, and the entire game of "Kingdom Hearts: 358/2 Days". Roxas joined Organization XIII when he was found by Xemnas in Twilight Town and given his name. Unlike the other Organization members, he lacks memories of his previous life.
Source from Wikipeida
Ordering Information
How to measure?
A: About the measurement, when you choose custom size, you need to measure your exact body size (according to the following picture) instead of the costume size. Our tailors will make the costume fit for you.
Once you make an order, it will take 15–20 working days to customize your costume by professional dressmaker. Complicated dress may need more than 30 days. Some wigs and Customized shoes will take a litter longer, about 4 to 5 weeks. All the accessories can ship immediately. If you need to attend a convention, please make sure you have enough time for preparing.

Our dressmaker will start customizing the dress for you within 2 days after receiving your payment, it's impossible to cancel an order. Please make a careful decision.
Payment:
We accept payments from CCNow, Worldpay and Moneybookers.
CCNow
accepts Visa, MasterCard, American Express, Discover/Novus, Diner's Club, and JCB cards.This includes all card types that are derivatives of those brands. Some examples are: Visa check cards and debit cards, MasterCard "MasterMoney", EuroCard, etc. Paypal is also acceptable in our website.
Moneybookers
mainly accepts payments by credit cards, bank transfers and "pay by Moneybookers" account. For credit card payments, it includes VISA, MasterCard, Amex, Diner's Club and JCB cards. For bank transfer payments, it is available for customers from
European and Asian countries
. For pay by Moneybookers account, customers can send money through moneybookers.com directly. No transaction fees will be charged.
For
WorldPay
, it accepts Visa, MasterCard, Visa Debit and MasterMoney.
Custom & Tax:
Cosplayfu has no control over import charges and does not have responsibility for the package meeting local customs taxes. When ordering from our site, you are considered the importer and must responsible for the import tax or any additional charges. You should contact your local customs office for further information because custom policies are different from country to country. If the package is subsequently returned to us, you will be responsible for the return shipping charges and the transaction fee of the total product purchase. Then the rest of the money will be refunded to you after we get the package back.
Shipping & Handling:
Cosplayfu.com offer free worldwide shipping. Please make sure your shipping address is correct. We often use Standard shipping. Most likely you will get the products within 20-30 business days.
You also can choose other shipping methods to have a fast shipping. But extra fee is needed.
Refund:
We accept 100% refund when the product has quality problems or any unexpected mistakes. However the buyers are requested to send the product back to our office.
Please feel free to contact us by submitting a ticket in our
Support Center
.