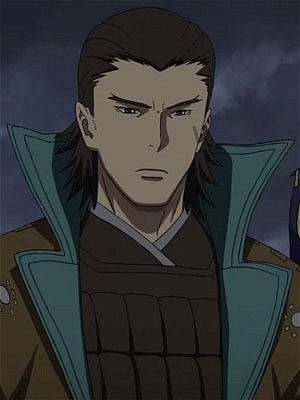 Constellation:
bodyguard,Masamune ,left-handed
Character:
Date Masamune's strategist and bodyguard in battle. He seems to agree with Masamune at some points in battle. Wields a katana and wakizashi set. He is also noted to be the only left-handed character in the game. He is playable in Sengoku Basara 2 Heroes, where he gains a 'super' mode by charging his power and revamps his moveset to resemble more into a yakuza swordsman.
His story revolves around him chasing Matsunaga Hisahide after the latter took the majority of Date retainers captive, and sapped Masamune's will to fight by stealing his six swords. Eventually during his adventure, his power exceeds causing him to awaken his 'super' mode.
Source from Wikipeida