Need Commissioning? Talk to us!
Email us
Write a review
Share with your friends
Video Demonstration
For Ciel Phantomhive cosplay from Kuroshitsuji
The color in the image could look slightly different from the actual product

Including :
shirt, coat, pants, tie
Material :
polyester costume
Processing Time :
7-10 business days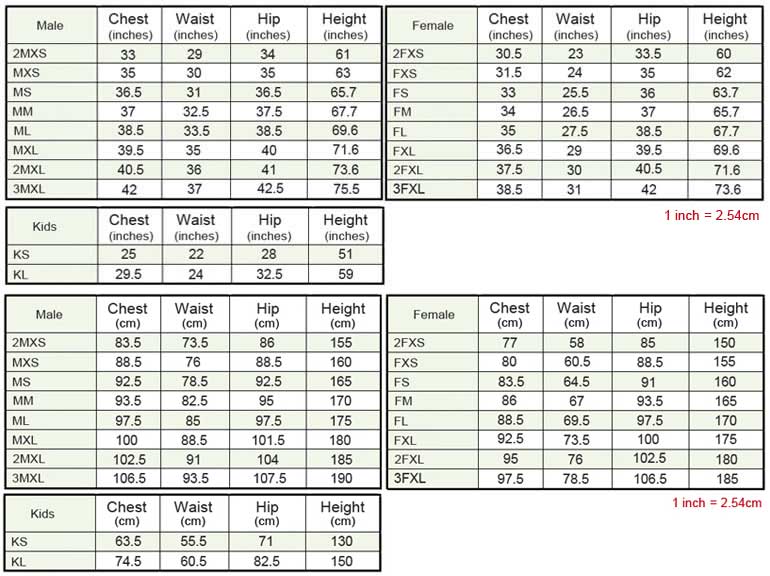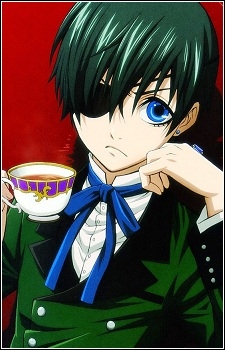 Constellation:
Ciel Phantomhive Cosplay
Character:
The Phantomhive family has, for years, been well known for making toys and sweets for small children. However, they are also the Queen's watchdogs; the Phantomhive family keeps an eye on black market dealings in ways that Scotland Yard isn't able to. Ciel Phantomhive is the heir to this legacy.

Source from Wikipeida
Ordering Information
How to measure?
A: About the measurement, when you choose custom size, you need to measure your exact body size (according to the following picture) instead of the costume size. Our tailors will make the costume fit for you.
Once you make an order, it will take 15–20 working days to customize your costume by professional dressmaker. Complicated dress may need more than 30 days. Some wigs and Customized shoes will take a litter longer, about 4 to 5 weeks. All the accessories can ship immediately. If you need to attend a convention, please make sure you have enough time for preparing.

Our dressmaker will start customizing the dress for you within 2 days after receiving your payment, it's impossible to cancel an order. Please make a careful decision.
Payment:
We accept payments from CCNow, Worldpay and Moneybookers.
CCNow
accepts Visa, MasterCard, American Express, Discover/Novus, Diner's Club, and JCB cards.This includes all card types that are derivatives of those brands. Some examples are: Visa check cards and debit cards, MasterCard "MasterMoney", EuroCard, etc. Paypal is also acceptable in our website.
Moneybookers
mainly accepts payments by credit cards, bank transfers and "pay by Moneybookers" account. For credit card payments, it includes VISA, MasterCard, Amex, Diner's Club and JCB cards. For bank transfer payments, it is available for customers from
European and Asian countries
. For pay by Moneybookers account, customers can send money through moneybookers.com directly. No transaction fees will be charged.
For
WorldPay
, it accepts Visa, MasterCard, Visa Debit and MasterMoney.
Custom & Tax:
Cosplayfu has no control over import charges and does not have responsibility for the package meeting local customs taxes. When ordering from our site, you are considered the importer and must responsible for the import tax or any additional charges. You should contact your local customs office for further information because custom policies are different from country to country. If the package is subsequently returned to us, you will be responsible for the return shipping charges and the transaction fee of the total product purchase. Then the rest of the money will be refunded to you after we get the package back.
Shipping & Handling:
Cosplayfu.com offer free worldwide shipping. Please make sure your shipping address is correct. We often use China Post, Hong Kong Post or USPS. Most likely you will get the products within 20-30 business days.
You also can choose other shipping methods to have a fast shipping. But extra fee is needed.
Refund:
We accept 100% refund when the product has quality problems or any unexpected mistakes. However the buyers are requested to send the product back to our office.
Please feel free to contact us by submitting a ticket in our
Support Center
.
Do you have to pay for packaging? Sorry if i miss spell it >.
CosplayFu (support@cosplayfu.com)

03-04 10:38

Hello Mcf7022, no, we have standard package materials already. n_n
this is great, mine arrived today with the two rings and its just geat. the pockets are big which is good for conventions and it looks just like the picture XD. i definatley recomend getting this one.
CosplayFu (support@cosplayfu.com)

09-13 20:54

o(≧ω≦)o Thanks so much for your appreciation~~
does this costume stretch? sorry if miss spelled
CosplayFu (support@cosplayfu.com)

08-03 03:55

It can't stretch.
I see CosplayFU had a make-over on the site! Looks good! Unfortunately I can't seem to find the option for Custom Sizing anymore. Do you all still have Custom Sizing? And if so, how can we choose that option when we place an order?
CosplayFu (support@cosplayfu.com)

06-26 20:36

Hello. We are sorry to tell you that as this costume is in the category of costume sale, it cannot be made by custom size.
Hi, Is the ribbon/ tie already tied or do we have to do it ourselves?
CosplayFu (support@cosplayfu.com)

05-29 21:02

Hello Matthew SF. You can do it by yourselves.
Felicia Paavilainen
03-05 12:16
Hi, I am from Sweden and I wonder if I can order from this page?
CosplayFu (support@cosplayfu.com)

03-07 02:05

Of course, you can. If you have any questions, feel free to submit your ticket at the" Support Center"