| | | |
| --- | --- | --- |
| | Type comic title or character name | |
Show your support to CosplayFU
Follow us on
Home » Top 50 Cosplay » Undertaker Cosplay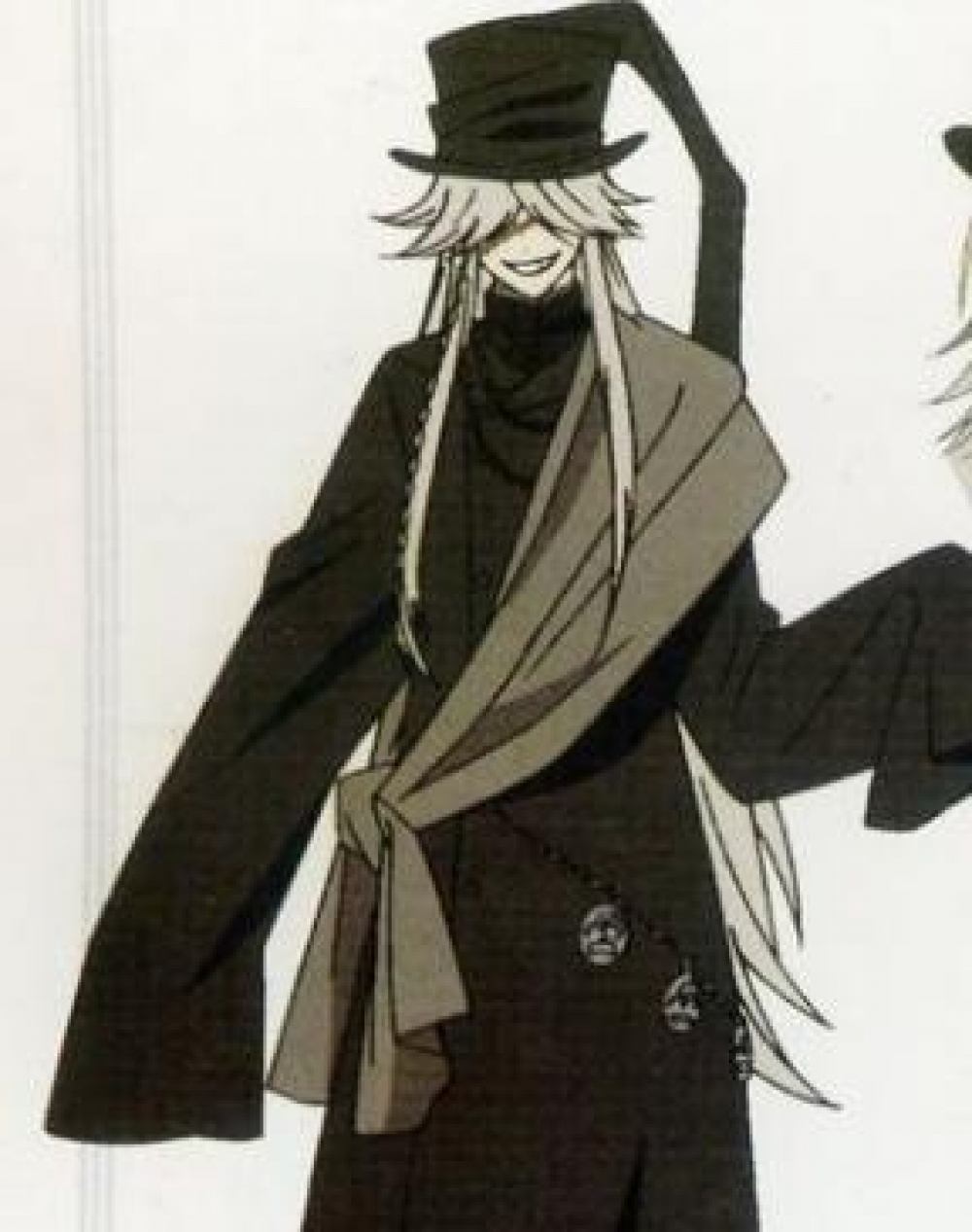 Character
Undertaker is, as his name suggests, a funeral director. He often works with corpses resulting from movements in the underworld of the United Kingdom and acts as Ciel's informant. He seems to have known Ciel's father, Vincent, as he appears as one of the "Evil Nobles". He is a rather eccentric man, almost always wearing a smile, and wishes to hear a funny joke for his services instead of receiving any of the "Queen's money". He shows a strong disdain for the Queen. In the anime adaptation, he is a legendary and retired Shinigami ranked in the Management level and is highly respected by William Spears. Although he is retired, he still can access the Shinigami Library and alter the books, which he often does not return.
Source from Wikipeida
CCNOW , Moneybookers and WorldPay are authorized online retailers for CosplayFU.com
About CosplayFU | All Comic Cosplay | All Comic Costumes | All Character Cosplay | All Character Costumes
FAQ | Disclaimer | Terms of Service | Privacy Statement | Contact Us | Refund and Return Policy | Reseller Program
International – United Kingdom – Canada – Singapore – Malaysia – Hong Kong - Australia
© 2013, CosplayFU.com or its affiliates. All Rights Reserved.
- Tailor-Made Anime Cosplay Costumes, Halloween Costumes,Costume Wigs & Accessories for Halloween & Cosplay Conventions.