| | | |
| --- | --- | --- |
| | Type comic title or character name | |
Show your support to CosplayFU
Follow us on
Home » Top 50 Cosplay » Souseiseki Cosplay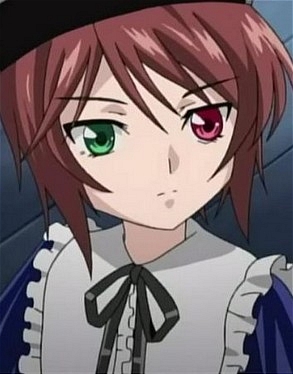 Character
The fourth doll of the Rozen Maiden collection and Suiseiseki's twin, Souseiseki possesses a sharpness in her speech that is similar to Shinku's, attacks ruthlessly in combat, and does not tolerate sub-par actions. She is also quite stubborn and very devoted to her masters. Her appearance is not only the most masculine of the dolls, but her speech is also noted to be of the masculine form, using the first person pronoun "boku" instead of gender neutral pronouns like "jibun" or "watashi."
Source from Wikipeida
CCNOW , Moneybookers and WorldPay are authorized online retailers for CosplayFU.com
About CosplayFU | All Comic Cosplay | All Comic Costumes | All Character Cosplay | All Character Costumes
FAQ | Disclaimer | Terms of Service | Privacy Statement | Contact Us | Refund and Return Policy | Reseller Program
International – United Kingdom – Canada – Singapore – Malaysia – Hong Kong - Australia
© 2013, CosplayFU.com or its affiliates. All Rights Reserved.
- Tailor-Made Anime Cosplay Costumes, Halloween Costumes,Costume Wigs & Accessories for Halloween & Cosplay Conventions.