| | | |
| --- | --- | --- |
| | Type comic title or character name | |
Show your support to CosplayFU
Follow us on
Home » Top 50 Cosplay » Remilia Cosplay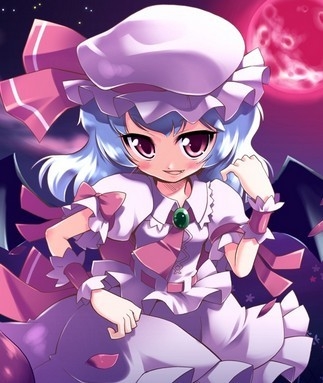 Character
Final boss, and a playable character in Touhou 7.5, 8, 10.5 and 12.3. Remilia is the vampiric mistress of the Scarlet Devil Mansion who claims to be descended from Vlad III Dracula although she is not. She is known as the Scarlet Devil as when she feeds, the blood of her victims stains her dress red. Apart from her unpleasant needs, she's hardly malicious enough to deserve such a title; merely childish, even though she's over five hundred years old.
Source from Wikipeida
CCNOW , Moneybookers and WorldPay are authorized online retailers for CosplayFU.com
About CosplayFU | All Comic Cosplay | All Comic Costumes | All Character Cosplay | All Character Costumes
FAQ | Disclaimer | Terms of Service | Privacy Statement | Contact Us | Refund and Return Policy | Reseller Program
International – United Kingdom – Canada – Singapore – Malaysia – Hong Kong - Australia
© 2013, CosplayFU.com or its affiliates. All Rights Reserved.
- Tailor-Made Anime Cosplay Costumes, Halloween Costumes,Costume Wigs & Accessories for Halloween & Cosplay Conventions.