| | | |
| --- | --- | --- |
| | Type comic title or character name | |
Show your support to CosplayFU
Follow us on
Home » Top 50 Cosplay » Marisa Cosplay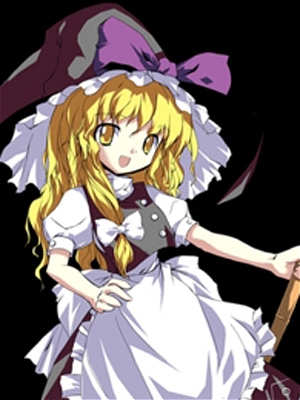 Character
Marisa is the secondary main character of Touhou games 3-12, although she makes her first appearance in the second game (Story of Eastern Wonderland) as an enemy. Marisa is a human magician who lives in a cluttered house in the Forest of Magic. She is friends with Reimu and visits her often, but otherwise is solitary and spends most of her time researching magic. She is also an avid collector stuffing her house with various items, and would go "borrowing" things from others without returning them. She is selfish, sometimes violent, and has a disagreeable manner.
Source from Wikipeida
CCNOW , Moneybookers and WorldPay are authorized online retailers for CosplayFU.com
About CosplayFU | All Comic Cosplay | All Comic Costumes | All Character Cosplay | All Character Costumes
FAQ | Disclaimer | Terms of Service | Privacy Statement | Contact Us | Refund and Return Policy | Reseller Program
International – United Kingdom – Canada – Singapore – Malaysia – Hong Kong - Australia
© 2013, CosplayFU.com or its affiliates. All Rights Reserved.
- Tailor-Made Anime Cosplay Costumes, Halloween Costumes,Costume Wigs & Accessories for Halloween & Cosplay Conventions.