| | | |
| --- | --- | --- |
| | Type comic title or character name | |
Show your support to CosplayFU
Follow us on
Home » Top 50 Cosplay » Madam Red Cosplay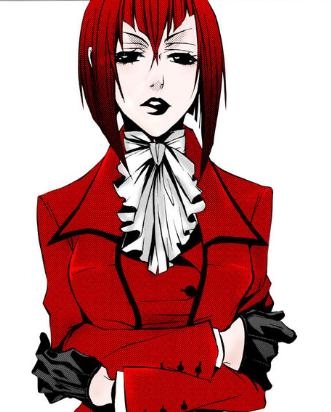 Character
Madame Red, born Angelina Durless, is Ciel's aunt. As her title suggests, she is known for her red appearance and clothing. Initially she hated her red hair, which she inherited from her father, until Ciel's father stated he liked it. Angelina fell in love with him and became distraught when she found her sister was marrying him. Madame Red later married Baron Barnett, who treats her lovingly and gently, stating that he does not mind that she harbors feelings for another.
Source from Wikipeida
CCNOW , Moneybookers and WorldPay are authorized online retailers for CosplayFU.com
About CosplayFU | All Comic Cosplay | All Comic Costumes | All Character Cosplay | All Character Costumes
FAQ | Disclaimer | Terms of Service | Privacy Statement | Contact Us | Refund and Return Policy | Reseller Program
International – United Kingdom – Canada – Singapore – Malaysia – Hong Kong - Australia
© 2013, CosplayFU.com or its affiliates. All Rights Reserved.
- Tailor-Made Anime Cosplay Costumes, Halloween Costumes,Costume Wigs & Accessories for Halloween & Cosplay Conventions.