| | | |
| --- | --- | --- |
| | Type comic title or character name | |
Show your support to CosplayFU
Follow us on
Home » Top 50 Cosplay » Grell Cosplay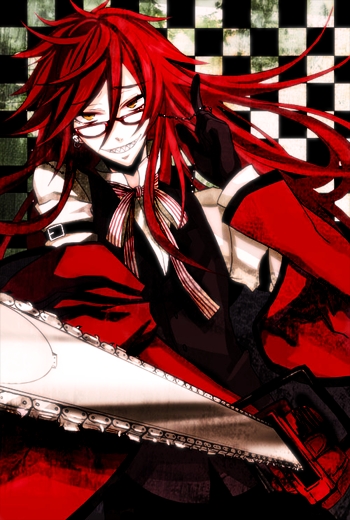 Character
Grelle Sutcliffe, Grell in the anime adaptation, is a flamboyant Grim Reaper who works as Madame Red's butler. He is initially portrayed as worthless and is often seen in the anime adaption trying to commit suicide after mishandling tasks. As a Grim Reaper, he is characterized with red hair and shark-like teeth. Grelle often refers to himself as a female and verbalizes his infatuation with Sebastian, much to the latter's disgust. He meets Madame while she is murdering a former patient. Grelle and Madame forge a partnership and continue the murders.
Source from Wikipeida
CCNOW , Moneybookers and WorldPay are authorized online retailers for CosplayFU.com
About CosplayFU | All Comic Cosplay | All Comic Costumes | All Character Cosplay | All Character Costumes
FAQ | Disclaimer | Terms of Service | Privacy Statement | Contact Us | Refund and Return Policy | Reseller Program
International – United Kingdom – Canada – Singapore – Malaysia – Hong Kong - Australia
© 2013, CosplayFU.com or its affiliates. All Rights Reserved.
- Tailor-Made Anime Cosplay Costumes, Halloween Costumes,Costume Wigs & Accessories for Halloween & Cosplay Conventions.