| | | |
| --- | --- | --- |
| | Type comic title or character name | |
Show your support to CosplayFU
Follow us on
Home » Top 50 Cosplay » Amaimon Cosplay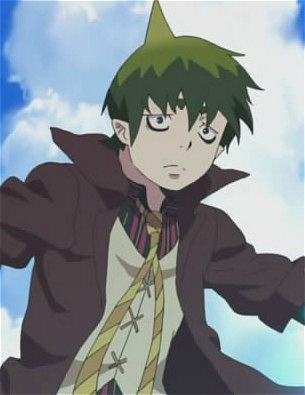 Character
One of the Eight Demon Kings, "King of the Earth" and another son of Satan. Amaimon has vast control over the land, e.g. being able to create earthquakes. He is eccentric and hates being laughed at or ignored. Unlike his father and elder brother Mephisto Pheles, Amaimon initially had little interest in Rin, instead wishing to tour Japan upon arrival, but quickly became obsessed with his younger half-brother after fighting him. Amaimon mentioned he has a cousin who has an interest in the occult and even goes on to say that she would be happy if he brought her a human eye. His name is derived from the demon Amaymon.
Source from Wikipeida
CCNOW , Moneybookers and WorldPay are authorized online retailers for CosplayFU.com
About CosplayFU | All Comic Cosplay | All Comic Costumes | All Character Cosplay | All Character Costumes
FAQ | Disclaimer | Terms of Service | Privacy Statement | Contact Us | Refund and Return Policy | Reseller Program
International – United Kingdom – Canada – Singapore – Malaysia – Hong Kong - Australia
© 2013, CosplayFU.com or its affiliates. All Rights Reserved.
- Tailor-Made Anime Cosplay Costumes, Halloween Costumes,Costume Wigs & Accessories for Halloween & Cosplay Conventions.