| | | |
| --- | --- | --- |
| | Type comic title or character name | |
Reseller Management Panel
Check out our state-of-the-art reseller management interface.
1. After registration, you will get an email to activate your account: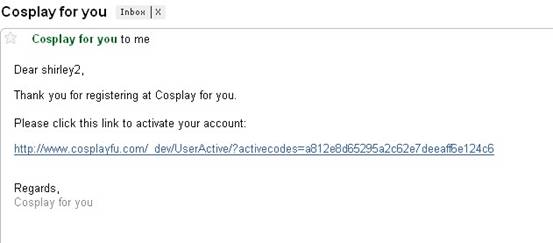 Please click the link to activate your account. If your reseller account is still not activated. Your homepage will be shown like this:
A confirmation email for activation of your reseller account will be sent to you within 48 hours. After this, your reseller account will be activated.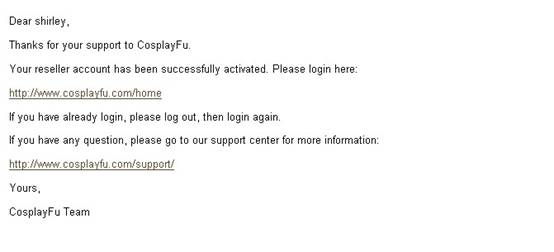 If no email is received, please check your spam message box or contact our support center. Here is a picture for member who has successfully become our reseller:

2. Reseller level can be seen on the left of the main menu- buyer information.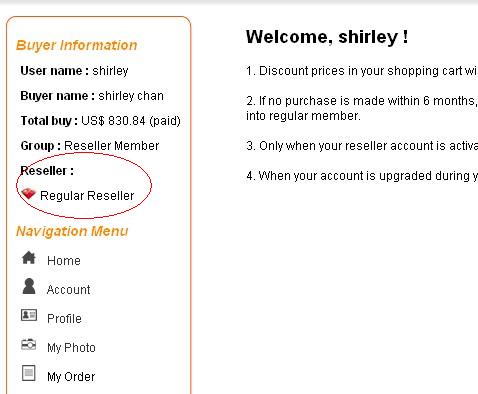 3. For order checking, there are 2 kinds of orders. One is reseller order, the other is regular order.
1) Reseller order: order made after your becoming a reseller.
2) Regular order: order made before you are a reseller or order made without login when you are a reseller.
4. Click "Reseller Order", then click "detail" to see any information of your orders.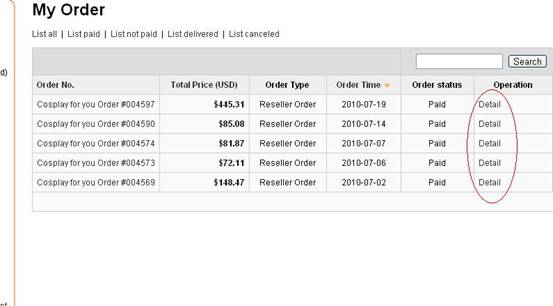 5. Click "Profile" if you need any changes for your private information including shipping address.
The shipping address you enter can be used while checking out:
Then you will not need to enter your address again. If you want to use new address, please click "New Address" to changing: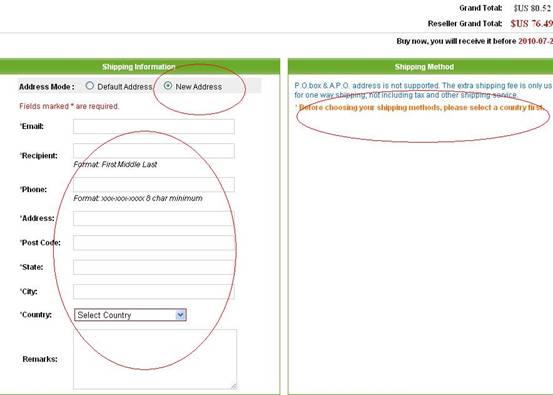 6. Please click "support" and contact us for any problems.
Sign Up Your Free Reseller Account
Reseller Terms of Use
In order to participate in this program, you must agree to the Reseller Terms of Use.
Languages: English - 日本語 - Español - Français - Deutsch - Italiano
CCNOW , Moneybookers and WorldPay are authorized online retailers for CosplayFU.com
About CosplayFU | All Comic Cosplay | All Comic Costumes | All Character Cosplay | All Character Costumes
FAQ | Disclaimer | Terms of Service | Privacy Statement | Contact Us | Refund and Return Policy | Reseller Program
International – United Kingdom – Canada – Singapore – Malaysia – Hong Kong - Australia
© 2014, CosplayFU.com or its affiliates. All Rights Reserved.
- Tailor-Made Anime Cosplay Costumes, Halloween Costumes,Costume Wigs & Accessories for Halloween & Cosplay Conventions.